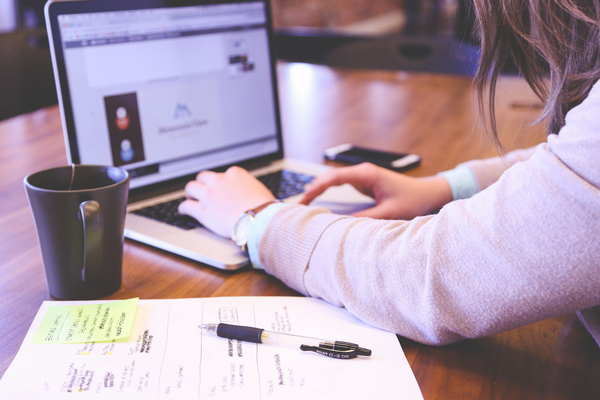 The best way to make money online is to sell your own product. However, when you are just starting out you most likely do not have your own product. You can do the next best thing – promoting other people's products. Welcome to the world of affiliate marketing. You can succeed with Affiliate Marketing as much as with any other online venture.
This is something very common in the online industry. Most of the big name marketers actually start off that way. They eventually launch their own products – be it a service or training or digital item – after they have figured out the business. So it is a good place to learn the ropes about online marketing.
While you may not make as much money as selling your own products, you are still able to make significant income. There are marketers who are regularly making 5-figure incomes every month, although the norm would more be in the 4-figure monthly income.
So how do you succeed with Affiliate Marketing?
Affiliate marketing is a low entry barrier business. So while it is easy for you to become an affiliate marketer,  it is also easy for the countless newbies who are getting into online marketing. What would make you stand out from the crowd that people will buy from your recommendations?
There are several tips which I outline below you can do to make yourself stand out. But the one thing which will set you apart is being trustworthy. If you are able to come across to your reader that you are giving them value, and not just doing it because you are after the sales commission, you will eventually be able to win their trust to buy from you.
This is true not only in affiliate marketing of course, but in business in general. But to have any chance to succeed in affiliate marketing, you really need to get this done right.
When working as an affiliate marketer, it's important that you're only choosing products that resonate with your values. You want to be a trusted advisor to your followers.
Here are some tips to succeed with Affiliate Marketing
With so much information available on the internet, it is hard to narrow down what is legitimate and what is trash.
The way to analyze any potential affiliate marketing program is to weigh the potential returns versus the costs. It is important to go beyond simple dollars and cents in this analysis. A cheap affiliate program that requires tons of work from you is not as cheap as it appears. A profitable program that annoys and alienates website visitors may cost more business than it brings in.
Some ways to bring value to your readers:
Have a blog which gives good information about your niche
The difficulty you might have is to have good content and authority for your readers. There is a simple free plugin from Brett Rutecky which addresses this specifically.
Using videos to help promote your affiliate service is a great way to increase traffic.
It's not really hard work either. All you need is to shoot a single video, and then you can post it on countless viral sites, send it via email, and spread the word all over the net. A little bit of work goes a long way to succeed with affiliate marketing.
You can write a free book or paper on the topic and give it away on your website.
You can also convert it into Kindle format and offer it for little to no money on the Amazon site.
Address a specific problem or issue your reader maybe having.
Narrow it down to the one big issue and show how the product can solve the problem they are having.
Make your reviews stand out by using screenshots or videos.
Make sure your review specifically lists the benefits and features of the product.
Work with different programs that sell similar products.
Be selective when offering multiple products to your customers. Multiple choices improve the chances of turning your prospects into paying customers. This will also give you data as to what your customers want so you can target your products more efficiently.
If you're ready to take the plunge into affiliate marketing, be cautious about what company you choose to work for. There are many unscrupulous companies out there just trying to make a quick buck off of the unwary. If the company doesn't have a valid street address and telephone number and wants to conduct business only through email, you're better off avoiding it. This system makes it very easy for the company to abscond with any money you have invested in the venture, as well as any money you've earned.