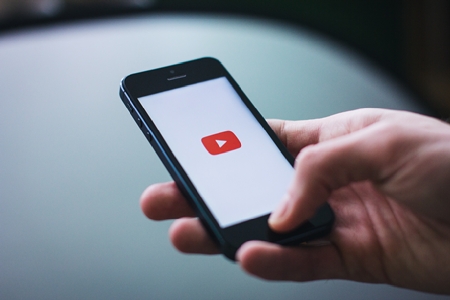 One good way to get positive energy to start the day is to read, listen, or watched something motivational. Just 15 minutes or so would be good enough if time is a factor. Ideally, you should spend about an hour to engage in the motivational activity and meditate on what you have learnt. Meditate doesn't mean yoga meditation, but just thinking through, and internalizing it to your situation. Ruminate would probably be a better choice of word.
However, it can be a big time waster if you don't already have a resource of motivational materials – books, podcasts, motivational videos. Notice I said motivational videos, and not just any videos. Randomly searching for, or clicking on things which appear on your browser can be very dangerous – timewise. It's much better to have a clear idea of what or where your source of inspiration and motivation will be coming from. Compile a list of people, books, sites which you will be using. Once you have created this pre-qualified list you can schedule when and how much time you want to spend on them.
Don't binge.
It's much better to have a constant diet of motivation on a daily basis than to feast on all these inspiration at one go. For one thing, you will not do anything about what you have just learned. There's a false sense of achievement when you binge on something. There's just no time to ruminate. And for another, it could set off a panic attack when you realized you have just run out of time to finish that project you need to complete. Just take it in daily doses.
I've created a new section on this blog for motivational videos. These are the 'starters' for the day. I'll be adding new videos which I consider to be helpful – they are by personalities which many of you would recognize. They are of varying lengths, so you might want to pace yourself here. They are all motivational in nature although there is that temptation to sneak in a funny cat or dog video every now and then (no… won't happen! … maybe).
As a start, watch the video on Jim Rohn if you haven't already. You will be inspired.