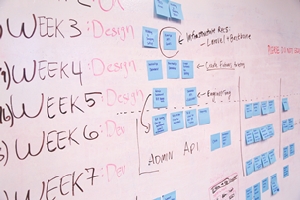 In my previous post, I wrote about one of the causes of not succeeding, and that is distractions. Things which take you away from what you should be doing. Things which eat away your time before you realize it.
Perhaps you are not in that category – you are focused, you know what you want to do, and you have plans on what you want to do. You have studied the masters, researched the subject matter, analysed the demographics, understood the pain points, figured out the strategies, the tactics, the action plans and the implementation schedule.
It's a good plan. You are going to conquer the world. Watch out world, here I come.
Then it hits you. The enormity of it all. It's scary. Can you really do it? Can you really pull it off?
You let your idea, your plans percolate. Nice way of saying, "I'm not so sure, actually".
Henry Ford puts it well when he said,
You can't build a reputation on what you are going to do.
You won't actually achieve anything thinking about what you are going to do. You have to actually do it. Nothing is done until you do it. All the planning means nothing if they are not carried out. You just have to do it.
Maybe you think you can't do it alone. It's just too big, too overwhelming. There're just too many things which you feel so uncomfortable about.
Don't do it alone.
Watch the video on John Rohn's Top 10 Rules for Success. His rule #1 is, "Let's Do It!".
In case you're wondering, John Rohn was an American entrepreneur, author and motivational speaker. His rags to riches story played a large part in his work, which influenced others in the personal development industry. He's also the author of 17 different written, audio, and video media.
Go watch the video. It's in the Video Gallery.